Business rules enable you to set field visibility, value, requirement and other actions without writing JavaScript code in MS Dynamics CRM.
Business rules are great and simple way of specifying:
Conditions:

Equals
Does not equal
Contains
Does not contain
Begins with
Does not begin with
Contains data
Does not contain data, and
Actions:

Show error message
Set field value
Set business required
Set visibility
Set default value
Lock or unlock field.
Business rules are written in design mode (form editor):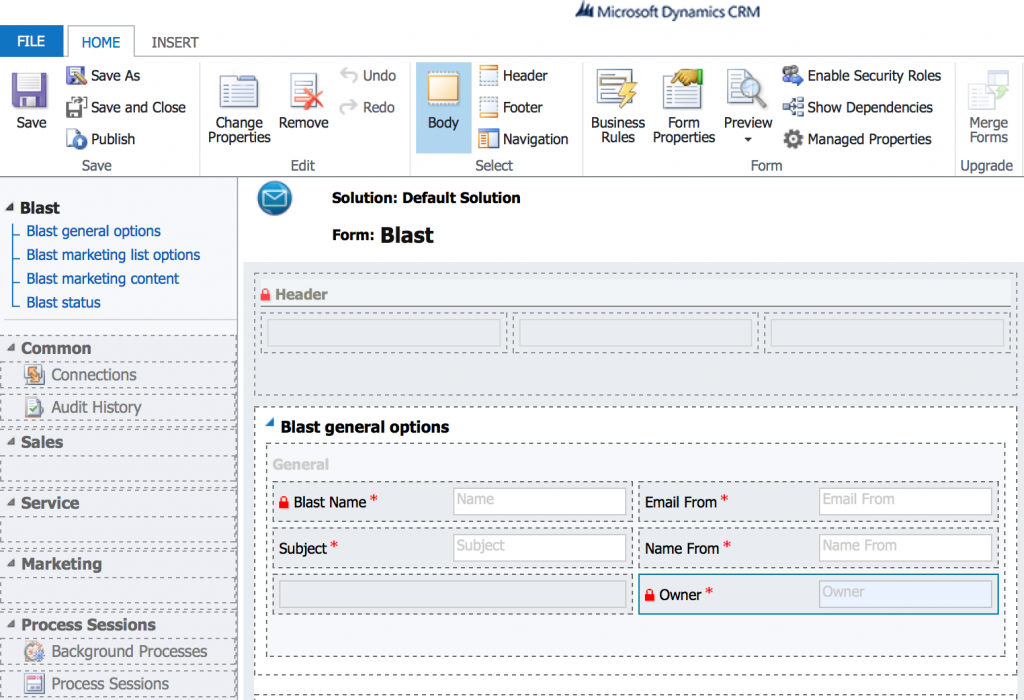 In order to add new or edit existing rule, you can use one of two ways
1. Select Business Rules option on the top of the form.

This brings up Business Rule Explorer that displays existing business rules that can be opened and edited. And also, there's an option to add new business rule at the bottom of the page. Opening or creating new rule opens edit window of business rule
2. Double click on the form field that will be part of the business rule, as primary of participating field.
This opens up field properties, and business rules can be found on Business Rules tab.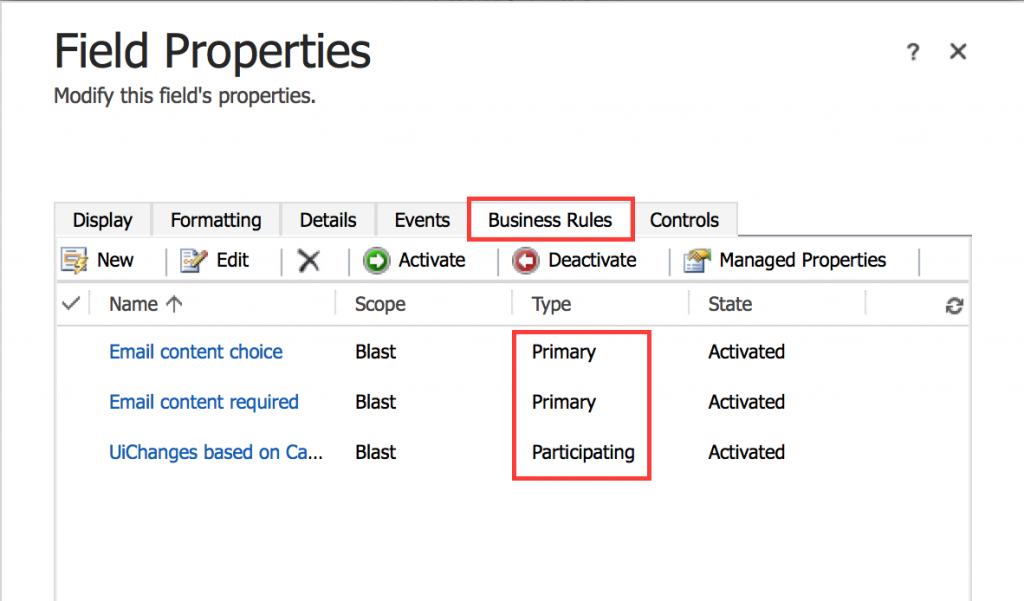 This list shows existing business rules related to selected field, is it primary or just participating field, and if the rule is activated or deactivated. If the field is in Deactivated status, it is not applied to the form/field until it gets activated. You can activate/deactivate field by selecting it and clicking

or

buttons. You can open existing rule or create new one with New button on the left top of the form. Opening or creating new rule opens edit window of business rule, just like in the first case described above.
If you are editing existing rule, you have to deactivate it first.
After editing or creating new rule, click Save, and then Activate.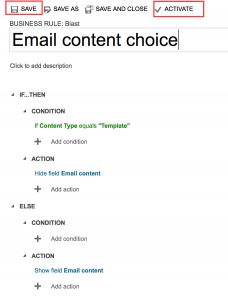 Operation that can be done on business rules are: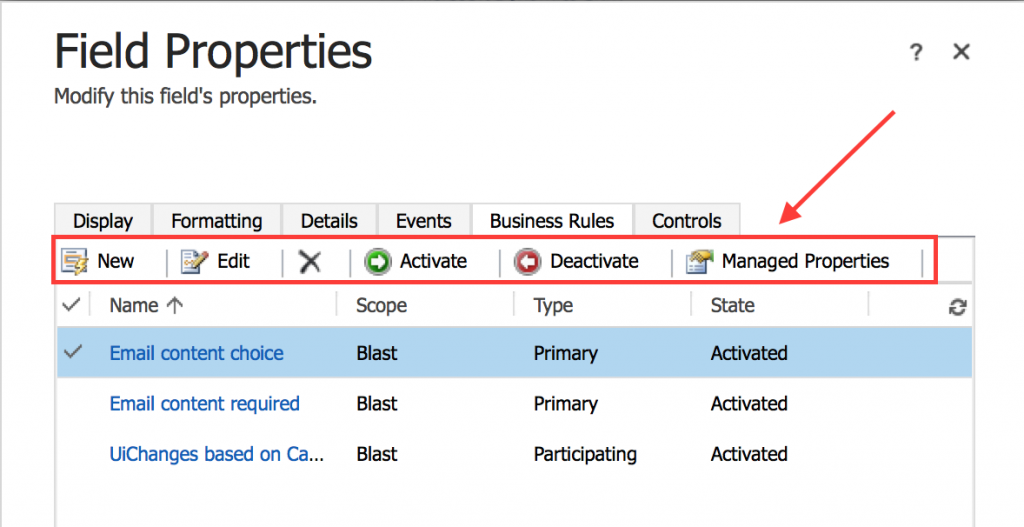 new – create new rule
edit – change existing rule
X (delete) – delete selected rule
activate – activate existing rule, it can't be edited in activated status and it is applied only if it's activated
deactivate – deactivate existing rule, it can be edited if it's deactivated and it's not applied until it is deactivated
managed properties – define if selected rule will be editable/customizable when it is exported as a part of managed solution.