eSignAnyWhere offers a plug-and-play integration solution with Microsoft Dynamics CRM. This integration provides the following benefits:
– Accelerates the quote-to-cash process by sending envelopes—such as contracts and sales documents—from Dynamics with one click.
– Automatically merges data from Dynamics entities—such as accounts and contacts—into envelopes and pushes data gathered from signers during the signing process back to Dynamics.
– Makes it easy for recipients to sign anywhere, anytime, on any device.
– Makes it possible to track documents sent out for signature from within Dynamics.
– Eliminates manual steps across the entire process.
In order to use this solution one must have an eSignAnyWhere account (register here) and must be provided a license key (can get one by contacting namirial@compusight.com).
This integration is available for both Microsoft Dynamics CRM Online deployments and Microsoft Dynamics CRM on-premises deployments.
eSignAnyWhere solution is an integration with eSignAnyWhere product of Namirial Group (Digital Transaction Management).
Being a complete integration all the important actions that can be performed from the significant.com (eSignAnyWhere portal) can also be done from the Dynamics CRM solution.
---
Features supported by eSignAnyWhere Dynamics CRM solution:
– Send Envelopes
Creating and sending happens in an entity called "Envelope" and it keeps track of all the envelope details such as dates of sending and completion, recipients and their statuses, documents sent for signing etc. There are two ways to send an envelope:
1. As a standalone entity record (Going to Envelopes grid and hitting "New" button)
2. Having parent record (sending from account, contact etc by hittion "Send For Signature" button on those record forms)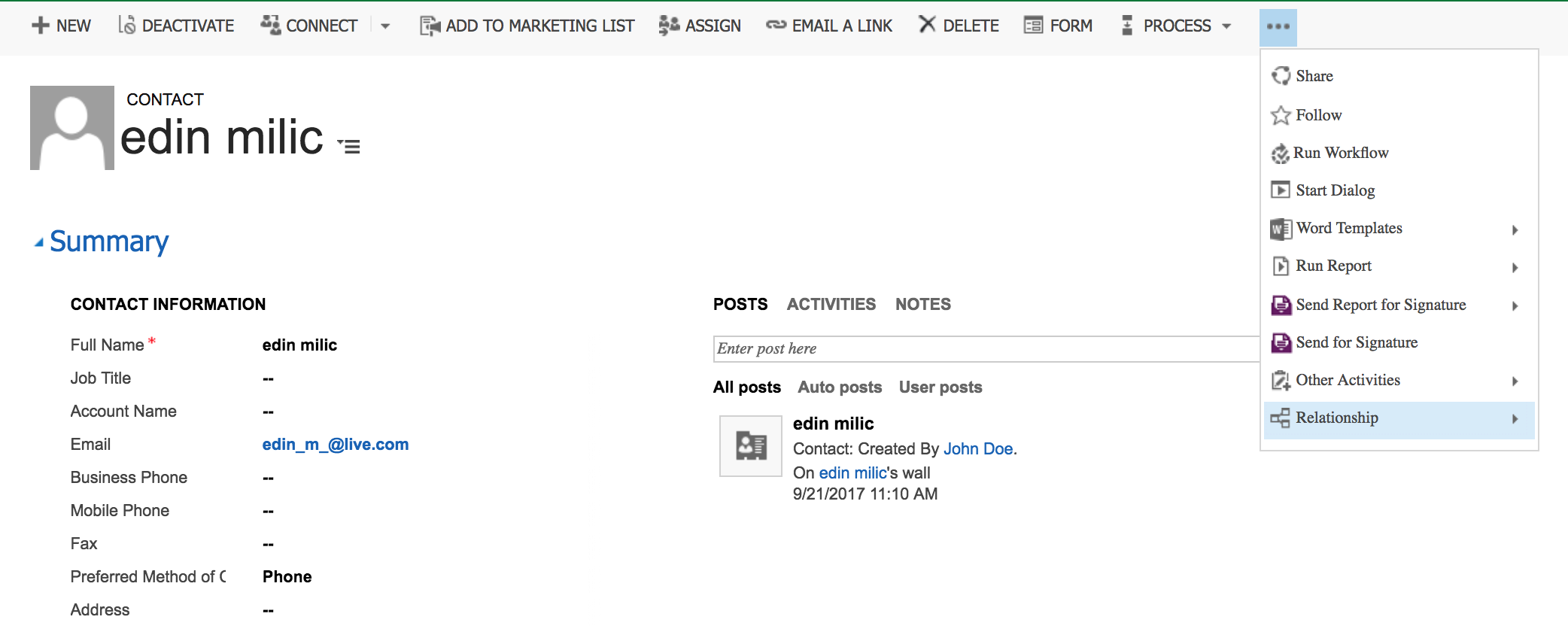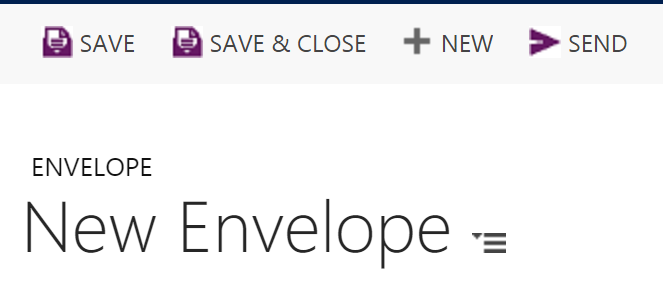 – Host Current Signer
In case the client that needs to sign a contract is sitting next to the sender this option can be used. It serves as an in place signing option.
– Update Envelope
When the Envelope changes its status it then can be updated on Dynamics CRM side. Every envelope sent is in the "In Progress" status until the update is performed. This solution provides ability to both update manually and automatically by using a scheduled workflow.
– Send Local Documents and Reports generated by CRM
Documents that can be sent for signing are local ones, attached from a local storage, and generated report that will be attached when there is a parent record (account, contact etc).
– Find Recipients from CRM entities
Recipients can be added by searching through different recipient sources defined on the solution settings or by looking through default recipient sources. Also a new contact can be created on the fly and added to the recipient list afterwards.
– Cancel and Delete Envelopes
– Restart Envelope
– Data Mapping
This solution also gives the ability to define data mapping, dynamics crm data coming to the envelope and envelope populated fields coming back to Dynamics Crm entity records.