eSign365 Makes it Easy to Send and Sign Documents Within Office 365
https://channel9.msdn.com/Blogs/PartnerApps/eSign365-Makes-it-Easy-to-Send-and-Sign-Documents-Within-Office-365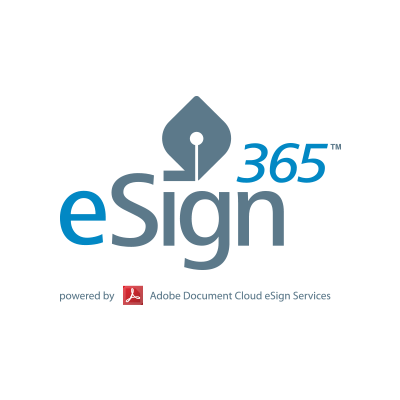 eSign365 is an integrated e-signature solution for Office 365 Apps, Microsoft Dynamics CRM and Microsoft SharePoint. Built for Microsoft Azure scale-grade architecture, it accommodates a holistic enterprise approach.
"eSign365 in combination with Microsoft Azure hyper-scales and empowers business performance by enabling us to deliver electronic signature services in the cloud. Azure dramatically reduced costs while driving efficiency and productivity, enabling us to move quickly and achieve more," said CompuSight CEO Adi Saric.
To learn more about how SharePoint can create documents, merge with Dynamics CRM data and be used in Office 365 Apps to sign and track documents automatically, read the DataSheet.