Capterra published surprising CRM statistics, check them here:
Sales, CRM Software and Coffee: 10 Surprising CRM Stats to Know for 2016
1. The CRM market is predicted to be a $36 billion market by 2017. (Source: Gartner)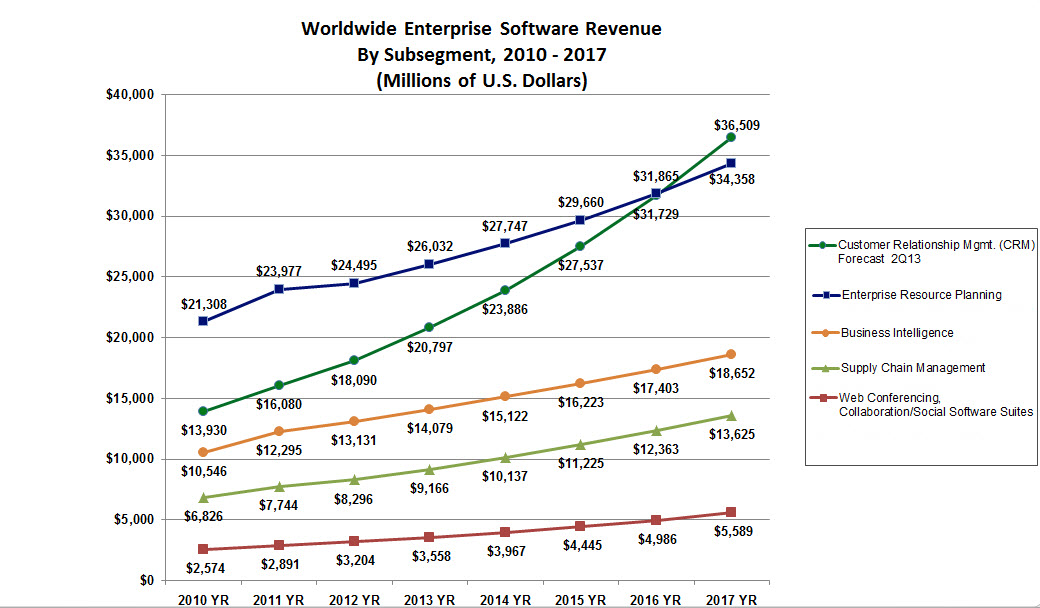 Source: Forbes Tech
2. 65% of businesses adopt a CRM within their first 5 years. (Source: Capterra's CRM Infographic: http://www.capterra.com/customer-relationship-management-software/user-research-infographic)
3. 53% of top-performing companies are investing in CRM to drive sales productivity.(Source: Brainshark's Anne Lambert and Forbes Insights)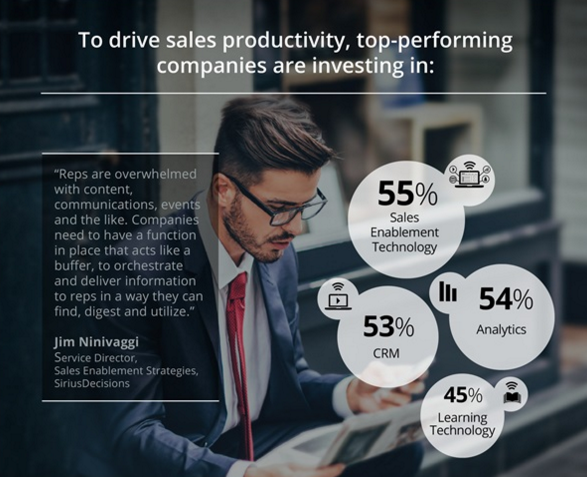 Source: BrainShark Infographic Sales Enablement Technology: How Should You Invest?
4. 80% of marketing automation users saw their number of leads increase, and 77% saw the number of conversions increase. (Source: VB Insight)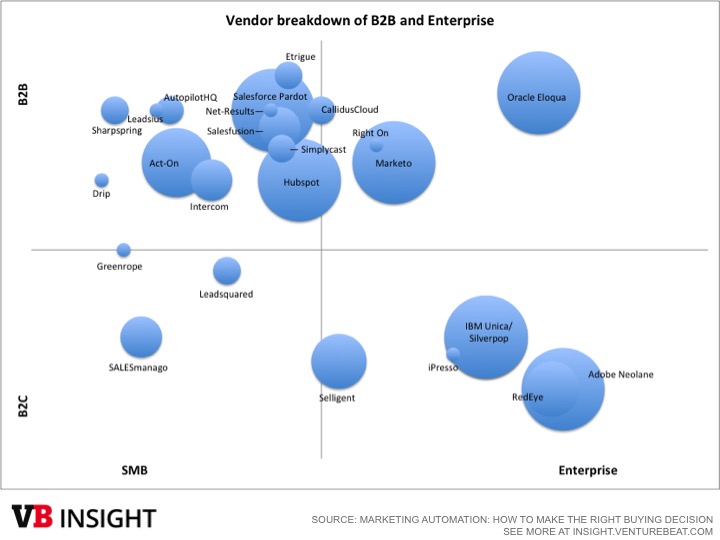 5. A Nucleus Research Study found "an average productivity gain of 14.6% from mobile capabilities and 11.8% from social." (Source: Insightly: https://www.insightly.com/wp-content/uploads/2015/05/SkysLimitInfographic042815.pdf)
6. 47% of polled CRM users said customer satisfaction was significantly impacted by their CRM in 2015:

7. Despite the growth of Social CRM people still want more, and the most desired CRM features were social media monitoring capabilities (25%) and the ability to pull in prospect information from social media (24%). (Source: Capterra's CRM Industry Report: http://www.capterra.com/customer-relationship-management-software/user-research)
8. In 2014, 74% of CRM users said their CRM system offered improved access to customer data. It hasn't changed. (Source: RingLead: https://www.ringlead.com/blog/crm-stats/)
9. 33% of CRM users use Salesforce according survey data from 2015. (Source: Capterra's CRM Industry Report)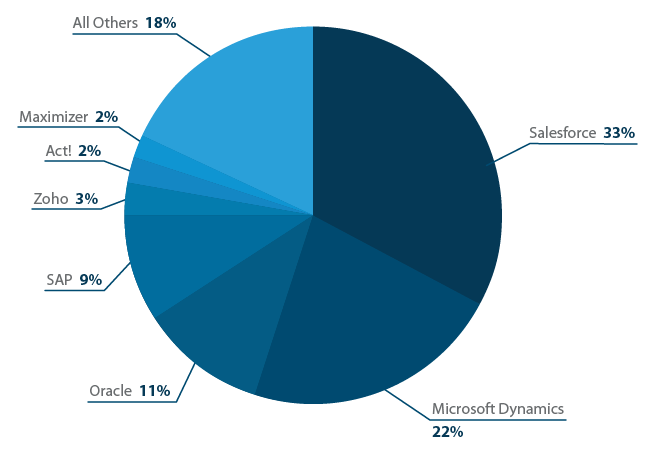 10. 74% of polled respondents to a CRM user survey indicated that their CRM software allowed them to have greater access to customer data. (Source: BuyerZone)
Source: http://blog.capterra.com/10-surprising-crm-stats-for-2016/